"Relevant Women" books now available in 8 x 8 and 12 x 12.
Commissions Accepted.  Contact Wendy
Please come see my work at Ki's Restaurant in Cardiff or at the Off Track Gallery in the Lumberyard in Encinitas
Relevant Women
Paintings Women's Spirit of Hope: A Global Project of Portraits from around the world.
See the RELEVANT WOMEN Gallery

»
Dog Beach
Laugh with this series of Dogs on the beach in San Diego. One of Wendy's best selling and loved series.
See the DOG BEACH Gallery

»
LANDSCAPE PAINTINGS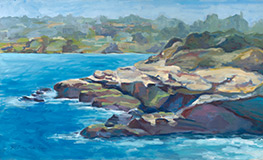 Serene, peaceful landscapes with bold colors are inherent in these oils.
<br/ >See the LANDSCAPE Gallery

»
Copyright © Dandelion by Pexeto